On May 3, the Institute of History of the NAS RA hosted Doctor of Sciences in History, Prof. Igor Vladimir Kryuchkov – the Head of the Chair of Foreign History, Political Science and International Relations of the North Caucasus Federal University of the Russian Federation, who participated in scientific-educational events.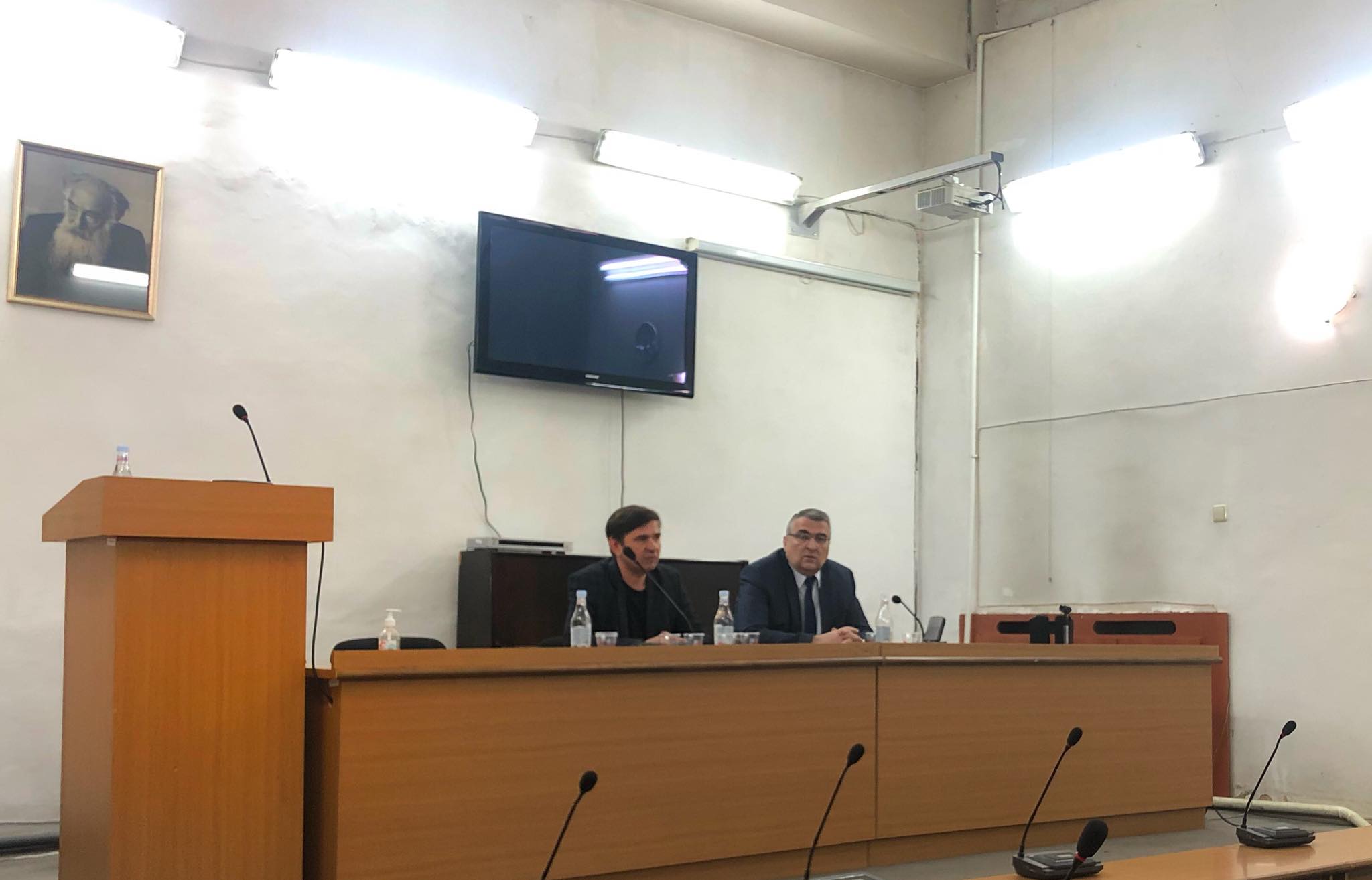 After the presentation of report, a round table discussion was held within the framework of the "Armenian Question in International Relations (1895-1923)" joint Armenian-Russian grant program (RA SC 20RF-103 and NCFU (RF) Joint Scientific Program). The head of the scientific project A. Melkonyan, members R. Sahakyan, V. Melikyan, N. Adamyan and the head of the Russian group I. Kryuchkov took part in the discussion.
As a result of discussion and exchange of ideas, it was decided to present a joint collective work as a scientific result.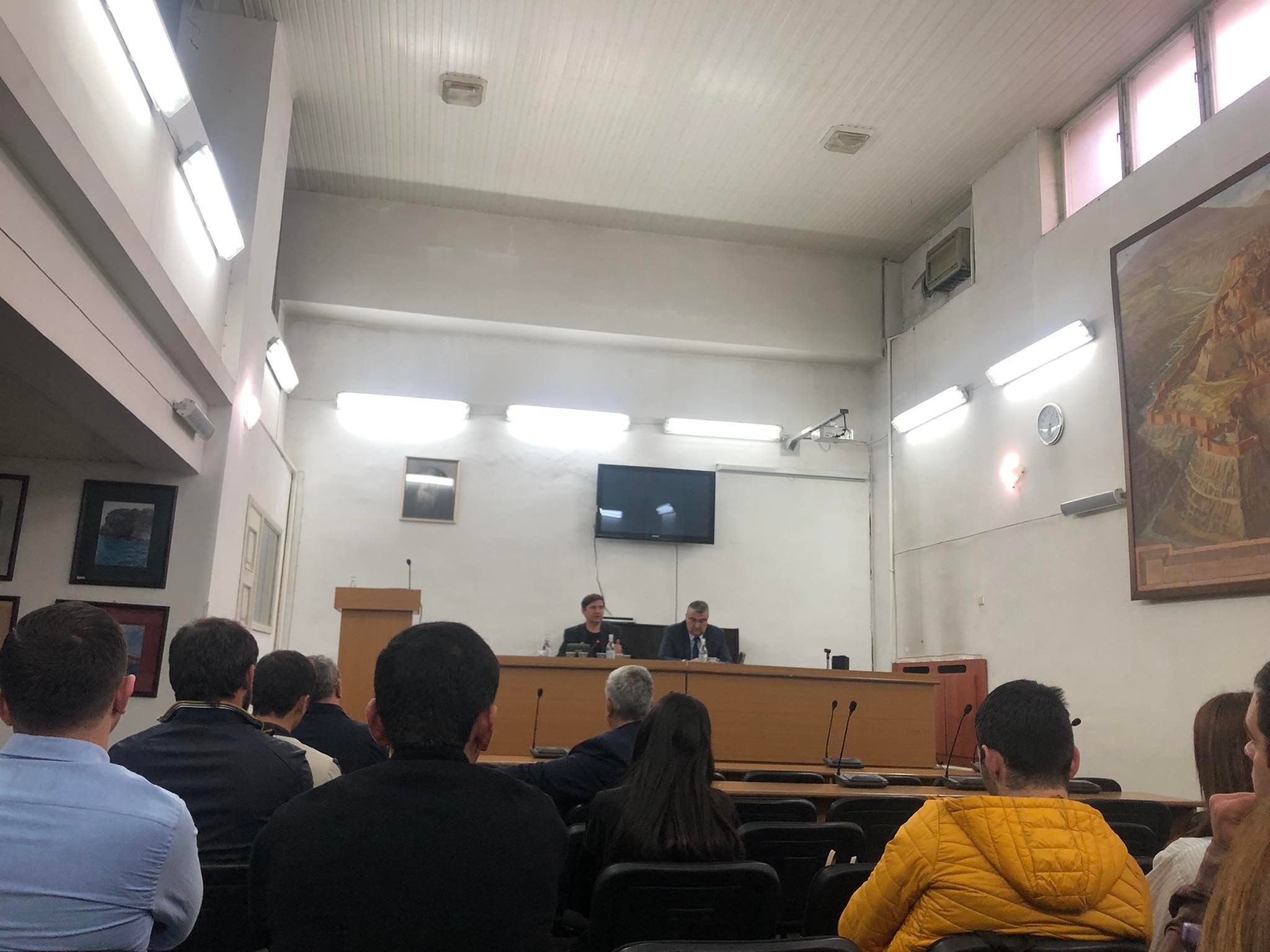 At the end of the working day I. Kryuchkov was hosted at the directorate of the NAS RA ISEC, where they discussed issues of developing and implementing joint master's educational programs with the award of a double diploma.