On September 19, 2023, an international conference entitled "ARMENIA AND ARMENIANS AT THE TURNING POINTS OF WORLD HISTORY (HISTORY AND MODERNITY)" was held in the meeting room of the NAS RA Institute of History.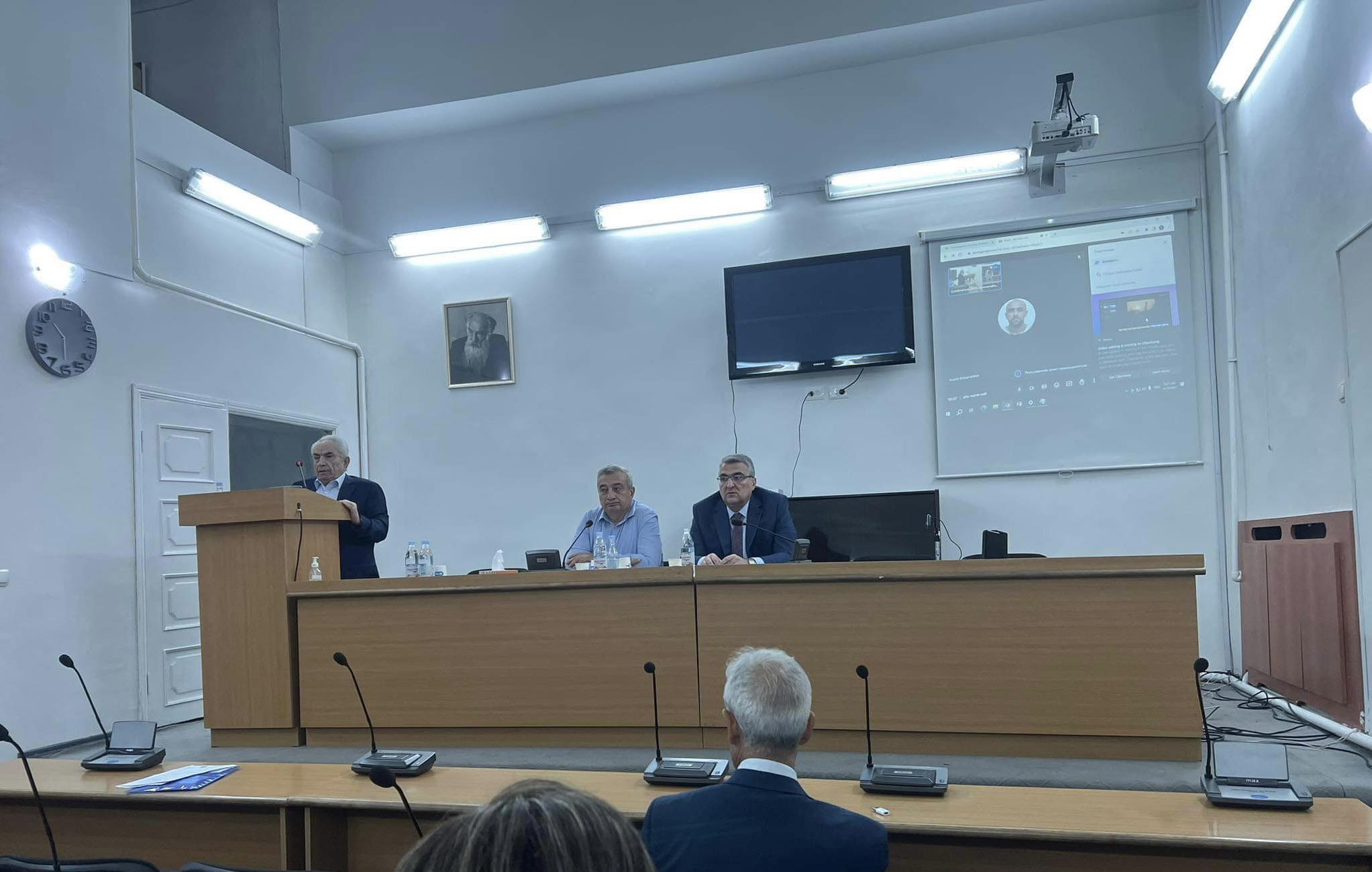 In addition to the Institute staff, representatives of Haigazian University of Beirut (Andranik Tagessian), Tbilisi State University after I. V. Javakhishvili (Archil Sikharulidze), Moscow State University after M. Lomonosov (Tatiana Levchenko, Ivan Danilov), Yerevan History Museum (Angela Teryan), Vanadzor State University after H. Tumanyan (Felix Movsisyan), NAS RA Institute of Archaeology and Ethnography (Narine Shamamyan), Yerevan State University (Edik Minasyan, Sargis Grigoryan), NAS RA Institute of Oriental Studies (Kristine Melkonyan), Armenian State Pedagogical University (Amatuni Virabyan) also participated in the conference.
Director of NAS RA Institute of History, NAS RA Academician, Dr. Hist. Sci., Professor Ashot Melkonyan, delivered the opening speech.
Academician Yuri Suvaryan, Academic Secretary of NAS RA Department of Armenology and Social Sciences, delivered a welcoming speech.
Then the conference participants were welcomed by the Deputy Director of NAS RA History of Institute, Dr. Hist. Sci., Professor Karen Khachatryan.
Vahe Sargsyan, Karine Shahidanova, Vahan Melikyan and Karen Khachatryan chaired the four sessions of the conference.
Vahe Sargsyan, Gohar Vardumyan, Karen Tokhatyan, Mariam Grigoryan, Karine Shahidanova, Lilit Hovhannisyan, Hasmik Amirjanyan, Jenny Tamaryan, Vahan Melikyan, Armenuhi Ghambaryan, Knarik Avagyan, Gagik Zhamharyan, Aram Saiyan, Karen Khachatryan, Davit Gasparyan, Hovhannes Aleksanyan, Grigor Arshakyan from the Institute of History reported. After the reports, a lively discussion with questions and answers took place.