Armenian traditional parties organized a celebration event dedicated to the 100th anniversary of the Republic of Armenia in Nicosia, Cyprus. Mr. Vardges Mahtesyan, the State spokesman, Mr. Nairi Muradyan and Mr. Gevorg Zeytuntsyan, the community members delivered the speeches on behalf of the organizing committee.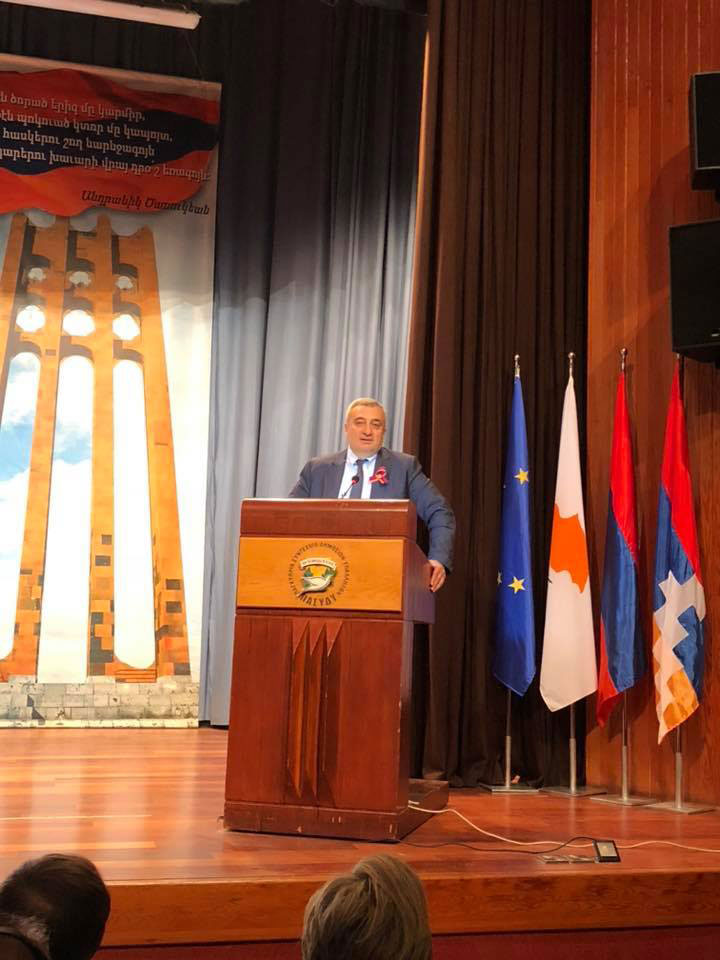 The keynote speaker of the day was Prof. Ashot Melkonyan, the director of the Institute of History, NAS of RA. He presented the way of proclamation and establishment of the First Republic of Armenia (1918-1920), underlining the historical and political significance of that epochal period. In addition to main speaker, also the literary figures and cultural groups of the Armenian community of Cyprus delivered speeches. The event was concluded by the primate of the Cyprus Diocese Khoren Archbishop Toghramachyan.
During his visit Prof. Ashot Melkonyan visited the Armenian Prelacy, the Holy Mother of God Church, and the Narek Armenian schools in Nicosia, Larnaca and Limassol. He was also in recently permanently closed Melkonyan College, visited the Church of the Holy Mother of God which was once in an Armenian district of part of Cyprus occupied by the Turks.