On November 9-10, 2018 the international conference under the title "The Eastern Front between Armenia and Levant after 100 years: War and Peace" organized on the initiative of well-known Diaspora-Armenian national-social figure Hilda Chopoyan was held in Lyon, France. The conference was attended by scientists from many countries (Prof. Richard Hovhannisyan, Raymond Gevorgyan, Claude Mutafyan, Yves Ternon, Fabrez Balans, Stepan Asturyan, Joseph Jacob, Gerard Dedeian and others).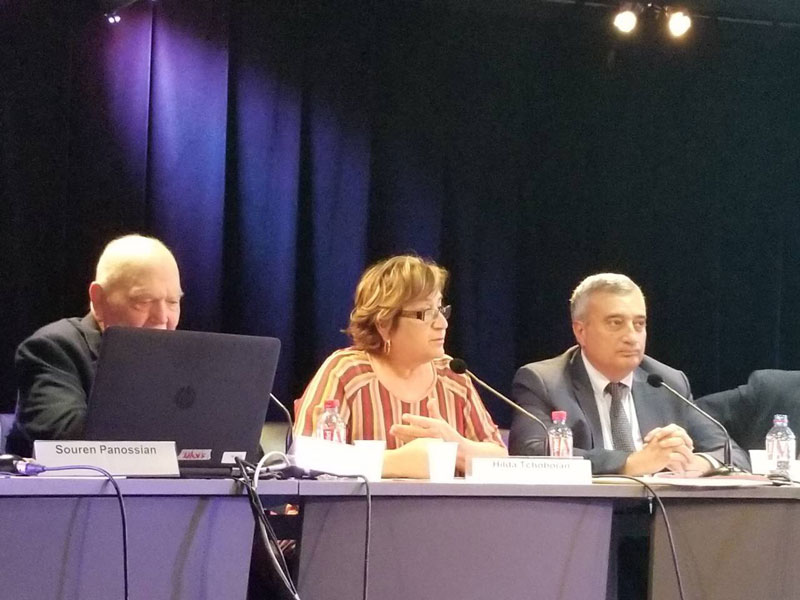 Armenia was represented by Prof.  Ashot Melkonyan, Director of the Institute of History, Dr. Khachatur Stepanyan and Armen Asryan, Ph.D, analyst Ara Papyan, painter Artashes Tarumyan.
During their speeches, they presented the process of restoration and establishment of the 100-year statehood of the Armenian Republic.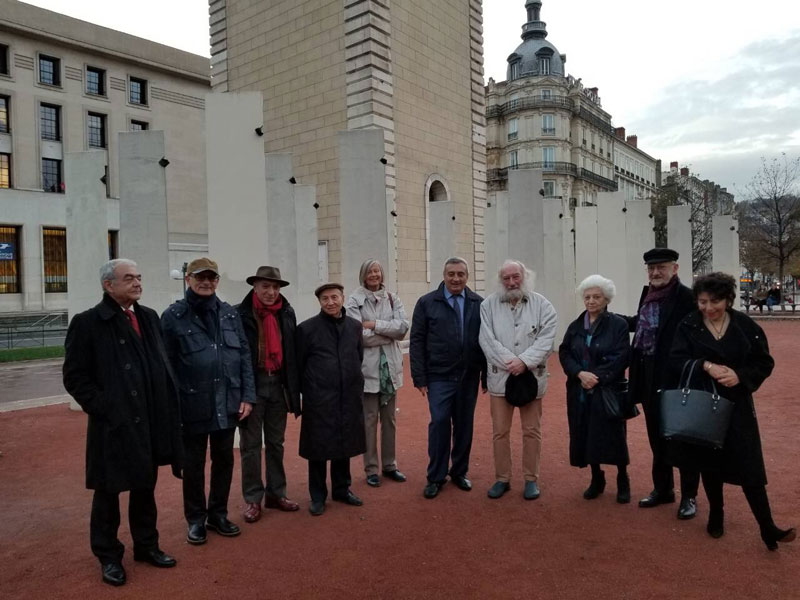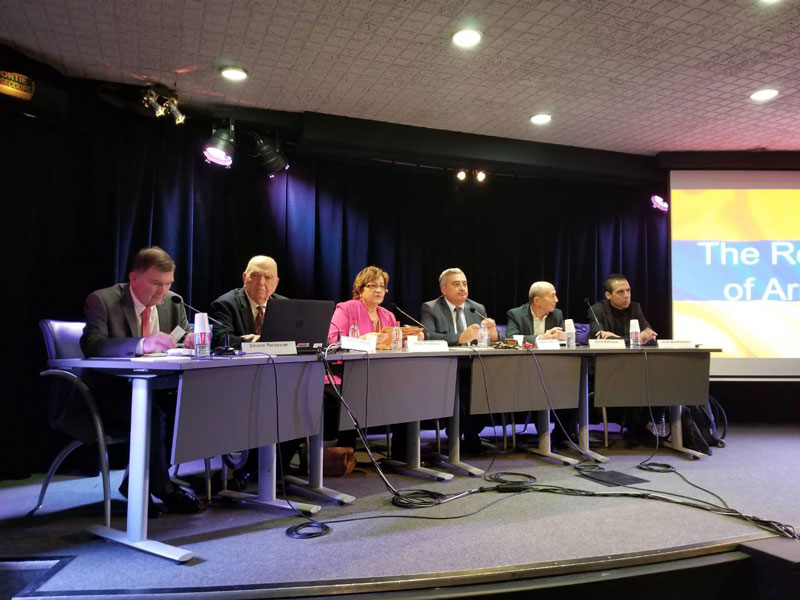 Prof. Ashot Melkonyan presented two presentations. On November 9, he spoke on "The External Situation of the Republic of Armenia in 1918-1920", and on November 10, he presented "The Activities of Armenian Delegations in Paris in 1919, 1920".
The conference participants had meetings with the officials of the municipality of Lyon and with the Armenian structures of Lyon, also.