On September 27-29, 2019 the 10th International Conference on "Historical and Cultural Heritage of Shirak: Modern Issues in Armenian Studies" took place at Sport and Cultural Center in Gyumri hosted by the Shirak Center for Armenian Studies, NAS RA. About 150 presentations were presented at the conference which was on the topics of history, archeology, ethnology, philology, philology of Armenia.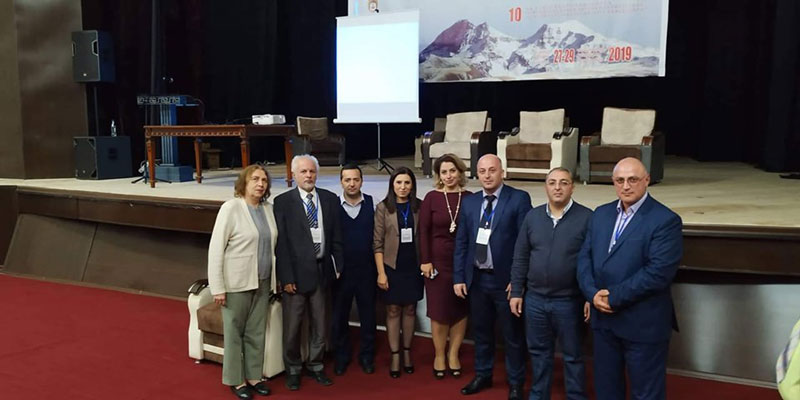 The opening and plenary session of the conference took place on September 27th. The opening speech of the conference was delivered by Armen Hayrapetyan, Ph.D – the director of the Shirak Center.  Then the participants were welcomed and wished the conference a fruitful process by Tigran Petrosyan - the Governor of Shirak, Hayk Sultanyan - Deputy Mayor of Gyumri, and Hasmik Kirakosyan – the advisor to the Mayor.
During the conference the Institute of History, NAS of RA were presented by Gohar Vardumyan, PhD, Karen Karen Tokhatyan, Marine Harutyunyan, Ph.D , Mania Najaryan, Nineta Adamyan, Dr. Armen Marukyan, Dr. Suren Sargsyan, Hovhannes Alexanyan, Ph.D, and Hamo Sukiasyan, Ph.D.