On July 11-12, 2022, the regular 42nd scientific session of young researchers took place in the meeting hall of the NAS RA Institute of History. In addition to the institute's young employees, post-graduate students and applicants, the conference was also attended by representatives from AGMI, YSPU, YSU, Scientific Information Analysis and Monitoring Center of the NAS RA.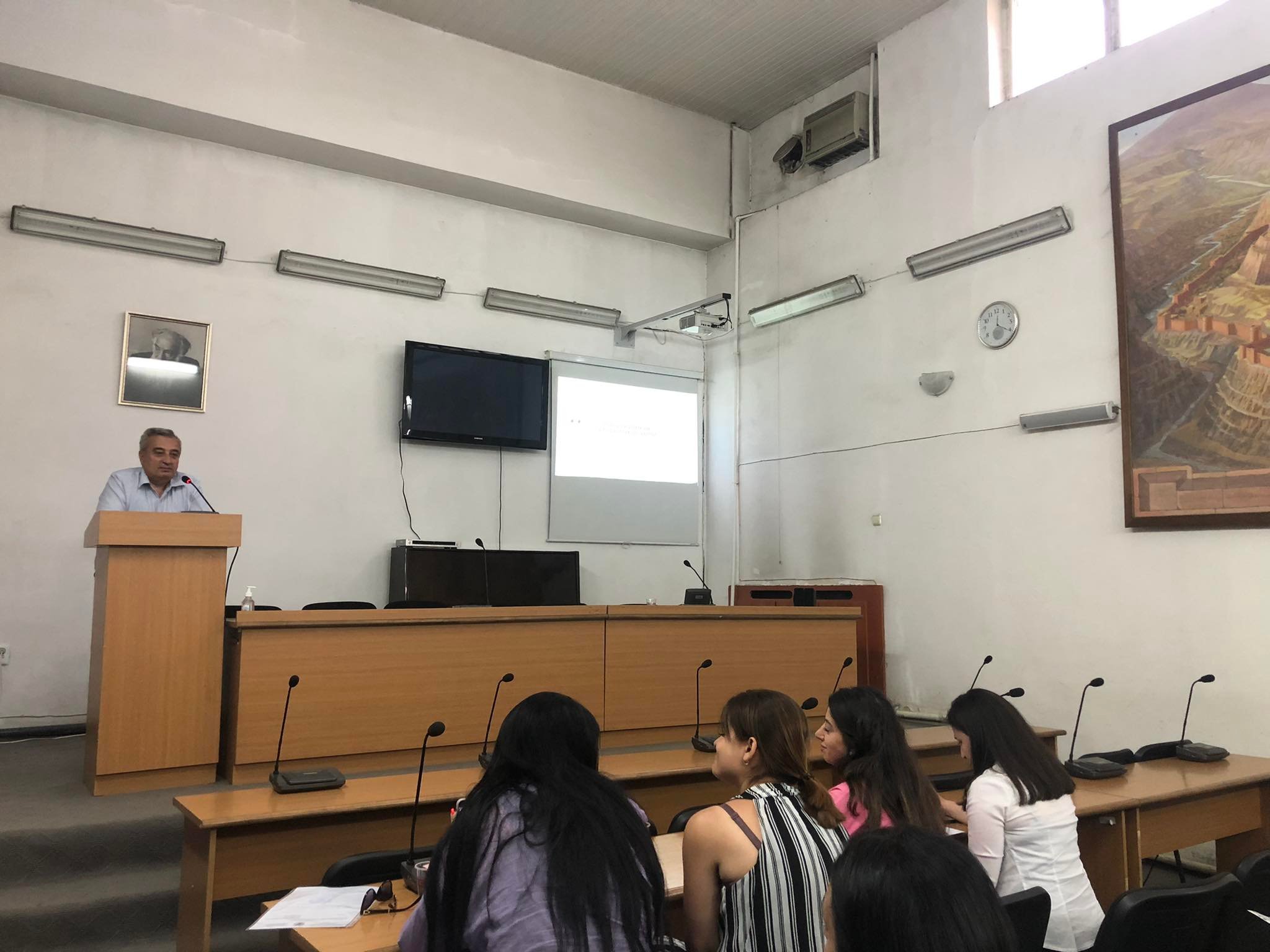 The opening of the scientific session took place on July 11. Hakob Muradyan – the scientific secretary of the institute, gave an opening speech, who highlighted the role of the middle and older generation in terms of supporting young people and sharing experience.
Subsequently, Vahe Sargsyan, the Chairman of the Council of Young Researchers, welcomed the conference participants
The three sessions of the conference were chaired by Vahe Sargsyan, the Chairman of the Council of Young Researchers, Nineta Adamyan, a junior researcher at the New History Department, and Gayane Ghazaryan, a junior researcher at the General History Department.
Harutyun Khudanyan, Vahe Sargsyan, Armen Poghosyan, Mariam Grigoryan, Shavarsh Azatyan, Andranik Yesayan, Nineta Adamyan, Styopa Petoyan, Haykuhi Arakelyan, Lilit Kosyan, Mane Koninyan, Gayane Ghazaryan, Edita Dadayan, Anahit Shagoyan made reports from the Institute of History. After the presentations, a lively discussion, question and answer session took place.
On July 12, the summarization of the results of the session took place. At the end, the Director of the Institute, NAS RA Academician Ashot Melkonyan summarized the results of the scientific session, expressed his satisfaction that over the past years the young employees of the Institute had gained experience and mastered their topics. Then he informed the participants of the conference that the best presented reports will be published in the next issue of the "Issues of Armenian History" yearbook of the Institute of History.