On April 14-15, 2018, by the initiative of the Public Council under the Defense Minister of Armenia (president Gegham Harutyunyan), figures of science and culture of Armenia paid their regular visit to the Defense Army of the Artsakh Republic within the framework of the program "Pages of History and Culture".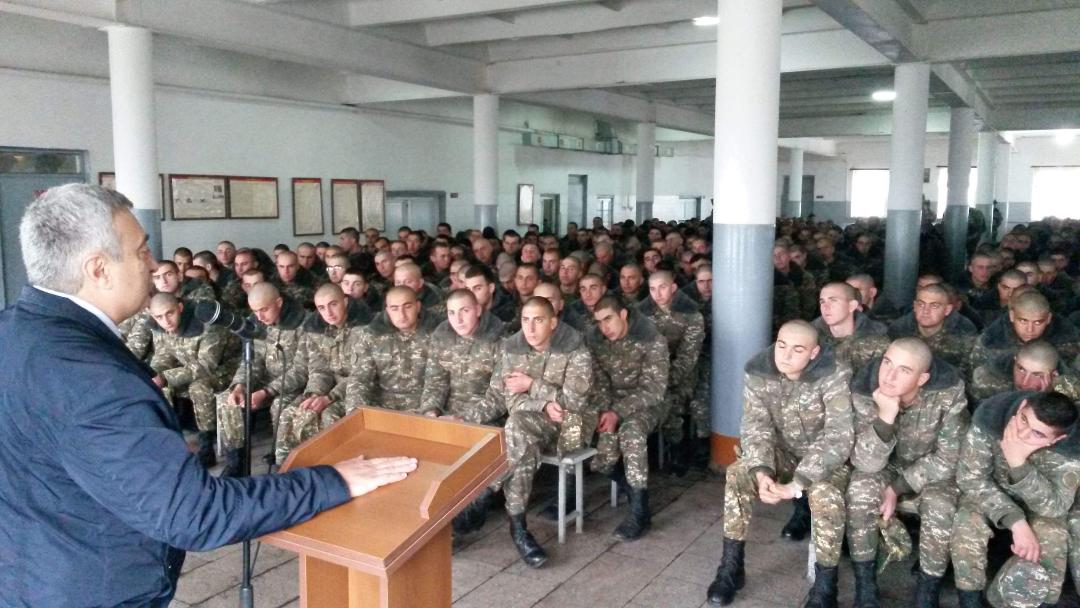 This time also, the staff of the NAS RA Institute of History headed by Academician of NAS RA, Doctor of Historical Sciences, Professor Ashot Melkonyan actively participated in the initiative. On April 15, the members of the delegation met with the Minister of Defense of the Artsakh Republic, lieutenant-general Levon Mnatsakanyan. The commander highlighted the significance of such visits and presented the work carried out in the army aimed at further strengthening defense sites.
Director of the Institute of History Ashot Melkonyan mentioned in his speech that "Artsakh is not just a land but condensed patriotism". He proudly noted that the sons of the Institute staff also serve in the Defense Army, performing combat duty.
After the meeting the lecturers visited different military units and returned to Yerevan in the evening.