From October 15 to October 18, 2018, the International Scientific Conference "From the Baltic to the Black Sea: Armenians in cultural, economic and political processes" was held in Yerevan.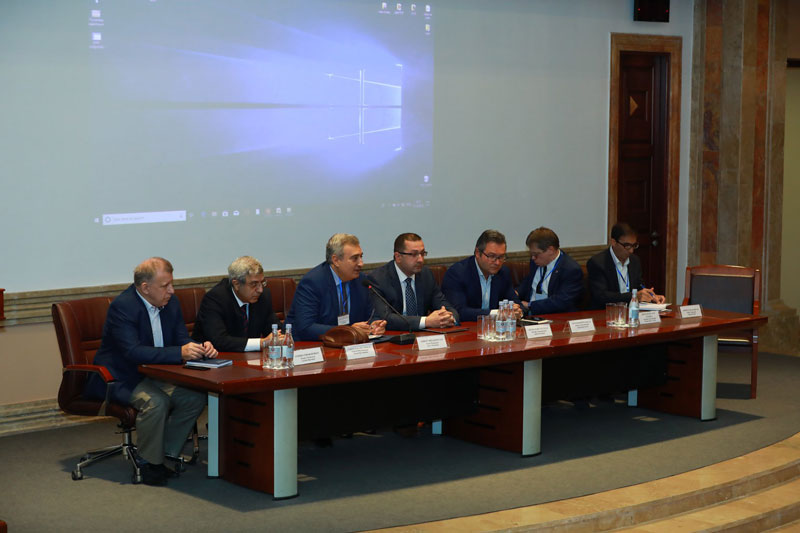 This scientific forum was the fourth in a series of similar events organized on the initiative and with the direct participation of the Foundation for the Development and Support of Armenian Studies «ANIV». In addition to the ANIV Foundation, the organizers of the conference  include the Institute of History of the National Academy of Sciences  of the Republic of Armenia, the Institute of History of the National  Academy of Sciences of Belarus, the Research Institute of Ancient  Manuscripts named after Mesrop Mashtots Matenadaran, the Polish  Academy of Knowledge, the Russian-Armenian University, the State  Institute of Art Studies Ministry of Culture of the Russian  Federation, Faculty of History of Moscow State University named after  M. Lomonosov, Faculty of History of Belarus State University.       More than 60 researchers from Austria, Argentina, Belarus, Bulgaria, Hungary, Germany, Kazakhstan, Kyrgyzstan, Lithuania, Moldova, Poland, Romania, Serbia, USA, Ukraine and France participated in the three-day conference.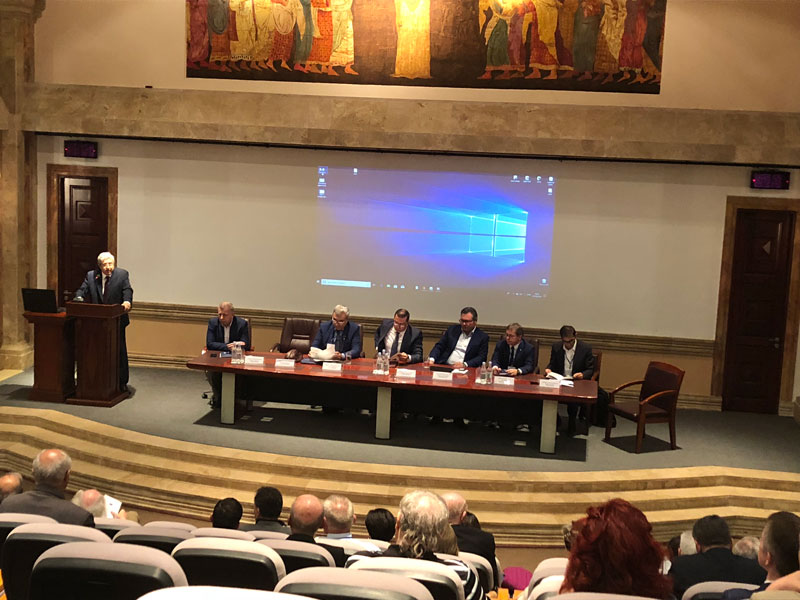 During the conference the experience of interaction of Armenians with other peoples of the region from the Baltic to the Black Sea in a wide historical and geographical context were discussed, Armenia's relations with the countries of the region were examined, and the role of Armenian communities in the history of the region in the past and at the present stage were evaluated. The problematic field of  the conference included key issues of relations between Armenians  with other nations and various ethno-confessional groups; contacts  between Armenians and the peoples of the region in the context of the  history of the Armenian Diaspora; Armenian contribution to the  culture, science and art of the peoples of the region; the  participation of Armenians in military conflicts in the region;  relations of Armenia with the countries of the region during the  Soviet period; international cooperation of Armenia and the countries  of the region at the present stage; problems of source study and  historiography of a common historical and cultural heritage, etc.
During the conference the Institute of History, NAS of RA were presented by Hamo Sukiasyan, Ph.D («Letters and Reports by the Plenipotentiary Representative of Soviet Armenia  Hovsep Karakhanyan on the Situation of the Ukrainian Armenians in Kharkov in 1921- 1922»), Dr. Valeri Tunyan ("The Relationships between Manuk Bay and the Lazarev Dynasties"), Knarik Avagyan, Ph.D ("US Armenians during the First and Second World Wars in the Context of Armenian-Russian Military and Political Relations"), Hasmik Amirjanyan, Ph.D ("Archbishop Hovsep Arghutyan's Contribution to the Preservation and Restoration of the Holy Cross Monastery in Crimea"), and Dr. Clement Harutyunyan.