On December 6-7, 2019 with the joint efforts of the Chair of Iranian Studies at the Faculty of Oriental Studies of Yerevan State University and the Institute of Oriental Studies of the National Academy of Sciences of RA the first international conference on "The Autochthonous Peoples of the Caucasus-Caspian Region in the Light of the Scientific Realities and Falsifications" took place in the Hall of the of Best Western Congress Hotel in Yerevan.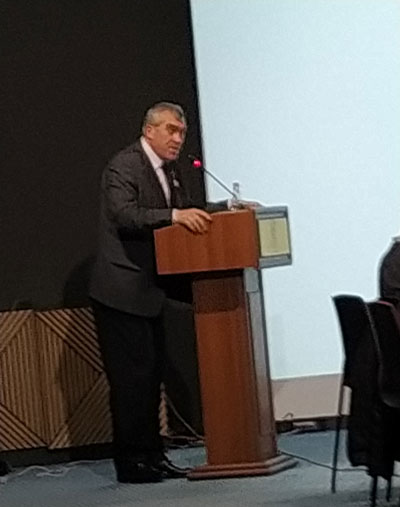 The main purpose of the conference was to identify and discuss issues related to the ethnic, linguistic, cultural, historical and literary issues of the autochthonous peoples of the Caucasus and to bring them to academic circles. The conference was attended by about 20 foreign specialists, politicians and public figures, including representatives of the Talish, Lezgins, Avars, Ossetians and others from the autochthonous peoples of the Caucasus-Caspian region.
The Institute of History NAS of RA was presented by Dr. Gevorg Stepanyan, the head of the Department of Armenian Colonies and History of the Armenian Diaspora who spoke on the "Armenian Churches of Baku".